After passing the CCIE Lab Exam in Routing & Switching v5 on August 27th 2015 my CCIE Plaque has finally arrived.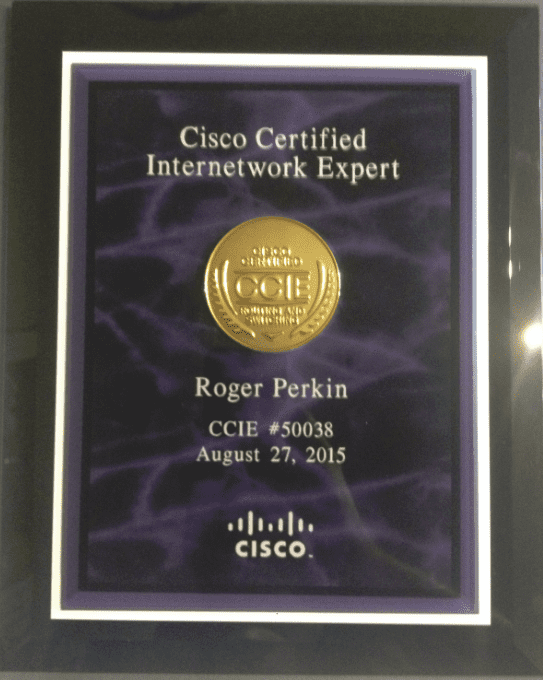 After all the late nights and weekends of studying and the cost of the training, bootcamps, travel and the lab exam fee, what do you get for passing?
Well apart from your digits which will stay with you forever, Cisco send you the coveted CCIE Plaque, a paper certificate and a retractable key thing and two very small stickers.
I must say it is more of a solid object than I was expecting, it is a solid block of perspex construction and quite heavy, just need to decide where to put it now!
The First CCIE Plaque
Stuart Biggs who is sadly no longer with us was awarded the first CCIE number of #1025 he devised the first CCIE written and lab tests – his CCIE Plaque is shown below.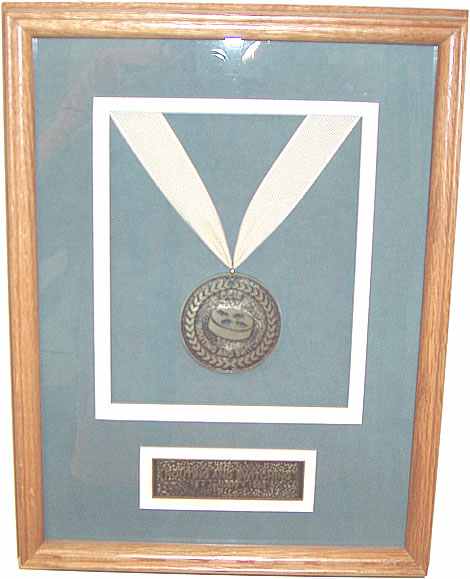 This is often referred to as the Medallion Plaque.
There was also a version between this one and the current one which was just like a printed sheet of paper in a plastic frame.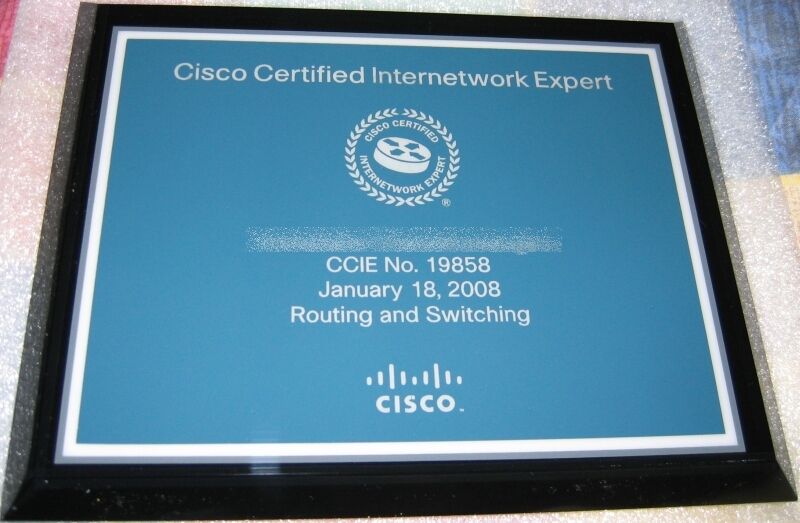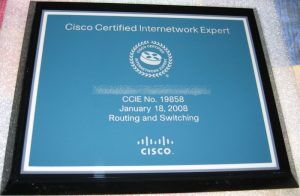 For more info on the person that received this one and his comments head over to:
http://ccie-in-3-months.blogspot.co.uk/2008/02/ccie-plaque-too-cheap-for-ccie.html
#1024 the first ccie number was awarded to the lab room.
The first person to pass the CCIE Lab Exam was Terry Slattery who was CCIE #1026 and is classed as the first CCIE in history on 3rd August 1993