The best way to clean laptop screen and keyboard is by using a micro fibre cloth, compressed air and a cotton swab dipped in alcohol.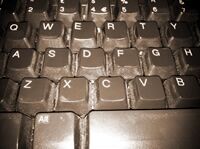 According to recent research your computer keyboard is 2,000 times dirtier than your toilet!
This does make sense as your toilet is cleaned many times a week with bleach whilst your computer screen and keyboard hardly ever get cleaned at all!
How to clean laptop screen
Let's start with the easiest item to clean, the laptop screen. There are no gaps or holes and places where liquid should not go, it's a sheet of glass or plastic and just needs to be wiped clean.
But what do you use?
Whilst you can use household products like distilled water and white vinegar I prefer to use a microfibre cloth and an alcohol based screen cleaner.
If you are working from home there is a good chance you might be sharing devices, so keeping them clean is essential
How to clean your laptop screen for free
Using a lint free or micro fibre cloth dip it in distilled water and wring out all the exess moisture and then wipe your screen with the cloth.
If you have excessive dirt on your screen you can use a mix of one cup of distilled water and one cup of white vinegar, put it into a spray bottle and then spray that onto the cloth and then wipe your screen clean.
The best way to clean your laptop screen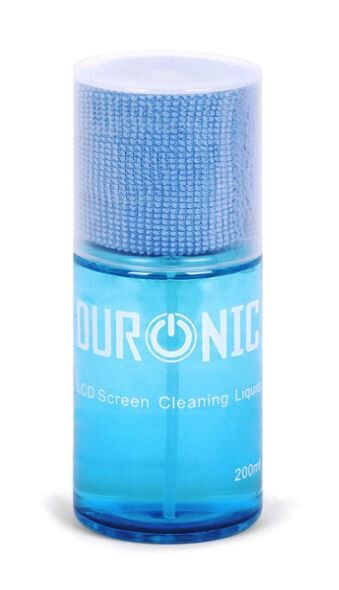 The best way to clean your computer screen is to use a dedicated screen clenaing solution.
If you have a lot of dust on top of your screen I would suggest using a vacum cleaner to remove the majority of dust first before you start cleaning.
I have been using Duronic screen cleaner for years and a bottle lasts for ages. It comes with a micro fibre cloth in the cap and you can keep the bottle in your rucksack or desk drawer.
A few sprays onto the cloth and wipe your screen from the inside to the outside will give you a smear free clean screen. If it is really dirty turn the cloth to a clean side and repeat.
One bottle costs £5.99, lasts for ages and can be purhcased from here – (Amazon Link)
Laptop Screen Cleaner Wipes
Whilst using household products will clean your computer screen if you want a deep clean and something that will remove bacteria from your screen you really need to be looking at using computer screen cleaner wipes.
If you want anti-bacterial wipes for your screen then you should be looking at something like these.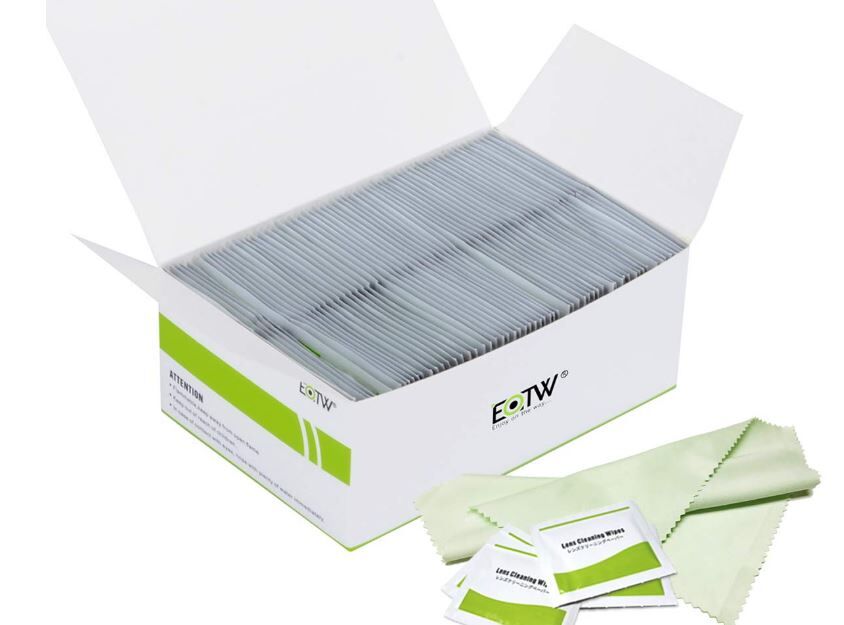 How to clean laptop keyboard
Now you have a sparking clean computer screen we need to look at where most of the dirt and bacteria reside and that is in the keyboard!
It's the perfect place for skin and dust and hair to collect and is quite easy to clean.
To clean your computer keyboard you are going to need
Compressed air cannister
Micro Fibre Clock
Cotton buds
Alcohol solution
The main probelm with a keboard is there are so many crevaces where dirt and dust can hide, you can either suck this out (using a vacum cleaner, but be very careful you could end up sucking your keys.
The other way is to blow the dust out using a can of compressed air. Often referred to as an air duster this simply blasts a shot of air into the keys of your keyboard and the dust flies out.
You can then either tip the keyboard upside down to tip it out or suck it up with a cleaner.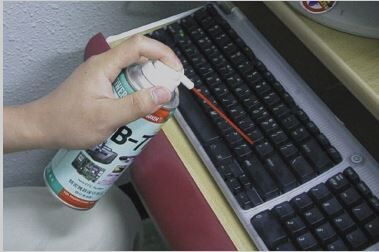 Once you have cleaned your keyboard, you really want to prevent it from getting dirty so quickly, here are a few tips you can use.
How do I stop my keyboard from getting dirty?
There are a few ways to prevent dirt and dust from getting into your keyboard.
If youare using a computer keyboard in an offce, cover the keyboard at night with a small cloth. This will prevent any dust and dirt from collecting on your keyboard overnight.
For laptop users make sure you close your laptop at night.
If you really want to protect your keyboard you can look at silicone keyboard covers. These are very practical but a lot of people say they don't like typing on them.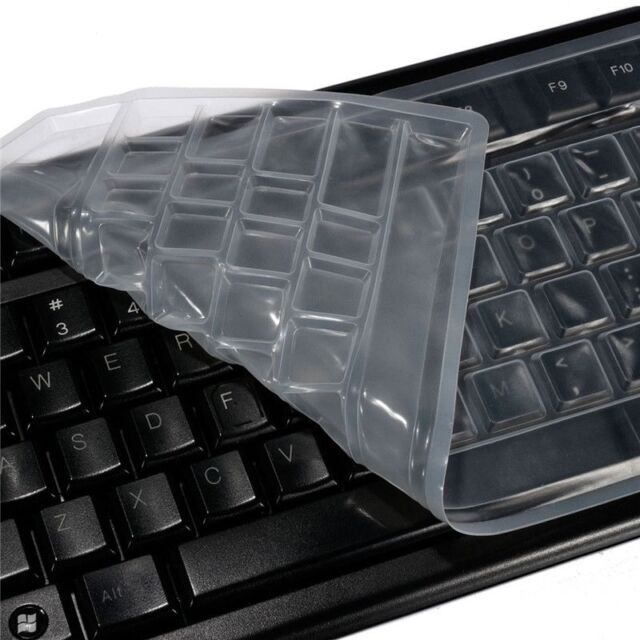 Conclusion
Whatever method you choose to clean your computer screen and keyboard the main thing is that you have some cleaning schedule to ensure your computing device is clean and bacteria free.
Can you use glass cleaner on computer screens?
I would avoid using Windex or other windows cleaners to clean the display on your laptop. For glass screen monitors it might be ok, but I would advise to generally avoid and ammonia or alcohol based solutions to clean a laptop or flat screen. Using distilled water is the best way on a cloth with no drips. If your screen is really dirty you can use a mix of 50:50 distilled water and white vinegar and spray it onto the cloth and not the screen. Water or window cleaning sprays can drip down the screen and into the insides of the electronics, so always spray the cleaner onto the cloth. Use a cotton t-shirt or micro fiber cloth.
What household product can I used to clean my computer screen?
Generally I would advise to use only distilled water to clean your laptop screen. The LCD surface can easily be damaged by alcohol based cleaners. If you don't wan't to purchase a screen cleaner, use a mix of distilled water and white vinegar 50:50 and sprayed onto a microfiber cloth.
Can I use alcohol wipes to clean my laptop keyboard?
The best way to clean your keyboard is by first cleaning all the debris away with a can of compressed air or air duster. Then using a dab of alcohol solution on a soft cloth. Even better to use dedicated keyboard cleaning wipes, either way you want be removing the bacteria as it does build up in a keyboard!
A once a month clean of your device is recommended.