The Cisco Data Center Network Manager is a network management tool from Cisco that enables visibility and configuration of fabric based networks within your data center. Cisco Data Center Network Manager delivers management for Cisco Nexus 5000, 6000, 7000, and 9000 Series Switches in Cisco NX-OS mode and MDS 9000 series SAN switches.
This post will show you how to install DCNM and a quick tutorial on some basic tasks. This post will be focussing on DCNM 10
The installation guide from Cisco can be found here
Cisco Data Center Network Manager Download
To download the software visit this link
This will take you to a page which should look something like this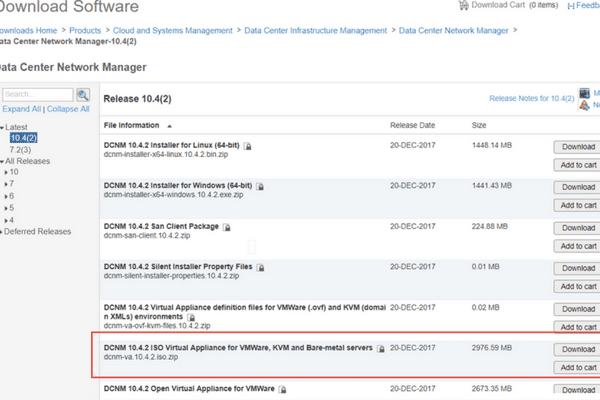 There are various options to download including linux and ova files (if installing an OVA file you need to be running vCenter as you cannot deploy the DCNM ova file directly onto an ESXi host)
For this tutorial I will be using ISO image and installing that directly onto an ESXi host.
Once the file is downloaded I upload it to the storage on my ESXi server
If you want to download specific configuration POAP templates – click here Configuration using these templates will be covered later.
Create New Virtual Machine
I then create a new virtual machine as below
File / New Virtual Machine, Select Typical, I will name the Machine DCNM. As DCNM is based on Centos, I will select Linux as the Guest Operating System and then Centos 4/5/6 (64-bit)
For my lab environment I selected Thick Provision with a disk size of 100Gb – this is more than enough for your lab practice
I selected 4 vCPUs and 8Gb of RAM
Point the CD drive of your VM to the ISO and boot the server.
(If deploying the OVA file all the settings are set for you, you just need to decide on the size of deployment.)
Boot your server and open the local console, this is the first screen you should see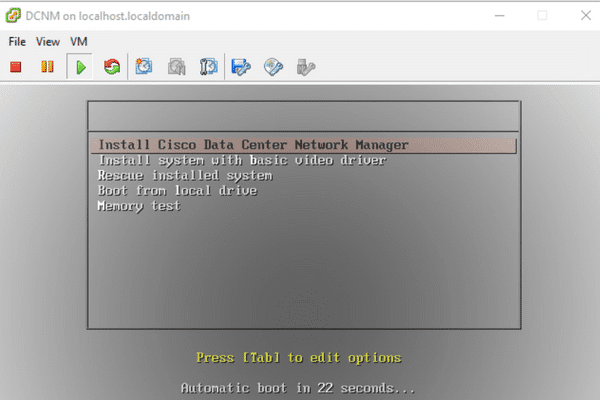 Just click on Install Cisco Data Center Network Manager or wait 60 seconds and will do it for you
The install will now start and you should see the Centos 6 screen below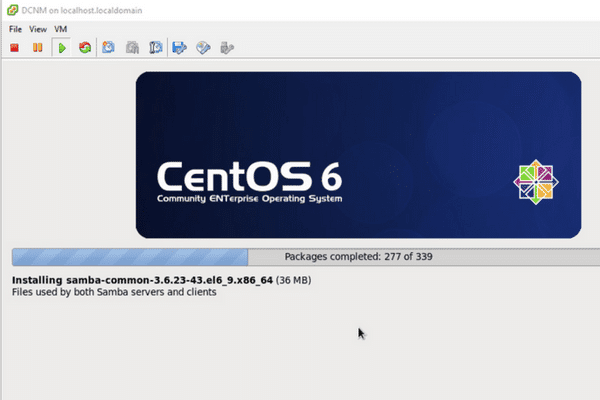 This process should only take a few minutes, it then seems to sit at Packages completed 339 of 339 for a while, some post installation scripts then run, the server reboots and you should be faced with a console as below.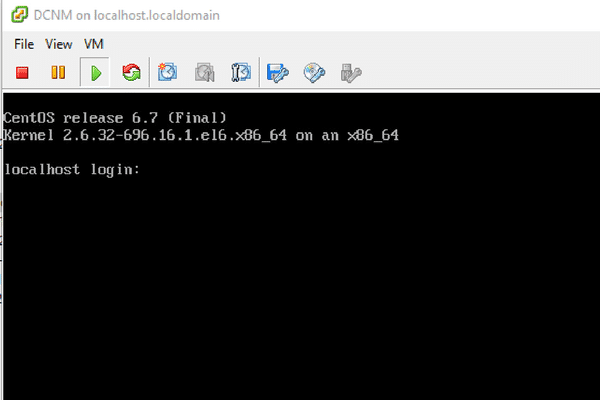 The login is root and the default password is cisco123
We are not done yet, you need to initiate another install with the following command
appmgr setup standalone
This will set the server up as a standalone install, this post will not be covering any high availability installations.
You will now be prompted to enter your network settings, the DCNM management network is the subnet your server will be talking to the switches on, you then need to choose the installation option depending on your choice of deployment. I choose [1] VXLAN Fabric for most VXLAN-EVPN deployments.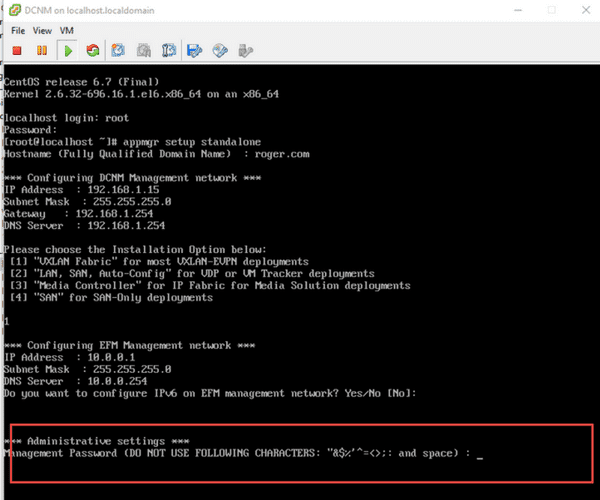 The section highlighted in red is where you enter the management password. This is the password you will use to log into the GUI next
Once you have verified the password, press Y to continue the installation and the applications and python libraries will be installed. With DCNM the data is stored locally on the server, with the previous version you had to link out to a separate database.
The next installation step took about ten minutes for me, but might be quicker on a faster server.
At this point you can try to connect to the https page – this is the IP address you configured in the step above
If the installation has completed successfully you should get an https warning and then a login screen like this
[if you don't get this screen just be patient and wait for the installation to complete]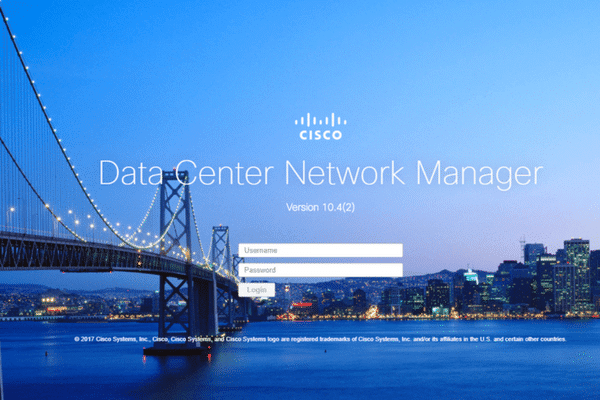 Login with username admin and the password you created in the setup section
You should now be looking at this screen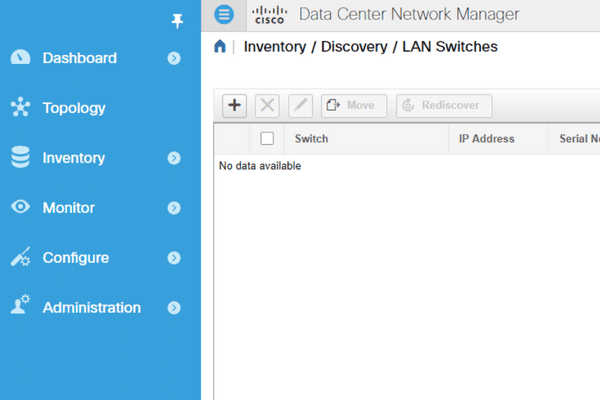 To see DCNM in action check out this other post on setting up VXLAN using MP-BGP EVPN
Cisco VXLAN Configuration Lab using Nexus 9000V DCNM & Ansible
In future posts I will be going through the various tasks and functions that can be performed with DCNM
The next topics to discuss will be Licensing and of course pricing.
From this initial install you have 30 days license to try out all the functions of the software.