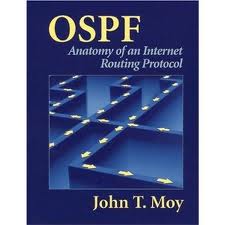 Following a recommendation from Brian Dennis on a recent INE Vseminar. I decided to purchase a book every network engineer should read. OSPF Anatomy of an Internet Routing Protocol by John T Moy, the man who wrote the RFC for OSPF.
The RFC for OSPFv2 is here RFC2328
Although this book was written many years ago and the version I have was published in 1998 it is still as valid to day as it was back then. OSPFv2 is still one of the most widely used internal routing protocols and is heavily used within MPLS. Anyone serious about networking and also passing the CCIE Lab should be an OSPF ninja as this is one of the topics you need to be 100% on.
My plan is to read this book this weekend. I will post a review of the book next week.